We're excited to have you join us for this year's Walks for Recovery! The dollars you raise directly support the addiction recovery ministry of Teen Challenge.
When you register to participate in the Walks for Recovery, you are automatically given an online Personal Page that you can customize and use to tell your friends, family and co-workers that you are supporting Teen Challenge. To help you in your fundraising activities, here are a few tips and tools:
Login to your Personal Page and customize it with photos and a personal message about why you are supporting Teen Challenge

Set a personal goal for the amount you want to raise and share this when you contact others to raise support.

Give everyone you know a chance to support you as a participant in the Walks for Recovery. This can include friends, family and associates at work, in clubs, at church, etc.

Create your own email campaign and encourage those you contact to share with their friends and family. If you need helping writing your email, you can use the sample text provided when you login to your Personal Page.

Use social media to help spread the word on Facebook, Twitter, Instagram and any other platform you use with the hashtag #tcwalks.

Ask your employer about matching gifts. Many employers offer to match the charitable gifts of their employees. Ask everyone who donates on your behalf if his or her company has this type of program as it is a great way to double the money you raise.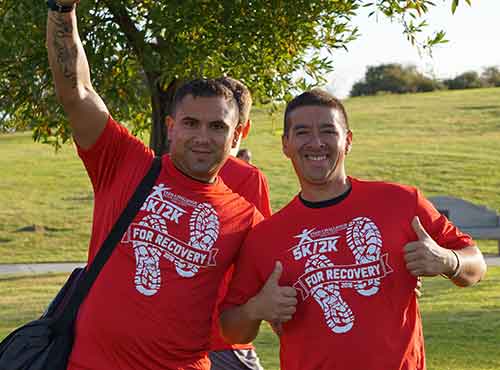 For questions about specific events, contact your local center:
Central Valley Teen Challenge: (559) 387-5132

Inland Empire Teen Challenge: (951) 683-4241

Kern County Teen Challenge: (661) 399-2273

Los Angeles County Teen Challenge: (310) 644-3695
Orange County Teen Challenge: (714) 835-8822

San Diego County Teen Challenge: (619) 265-0337

Ventura/Tri-County Teen Challenge: (805) 648-3295

Teen Challenge Ministry Institute: (323) 569-2818